Many dog owners these days prefer artificial turf for dogs over traditional grass. One of the biggest benefits of artificial grass is that it is extremely easy to maintain and your dog will be able to play on it all year round without you having to worry about fertilizing or weeding your lawn.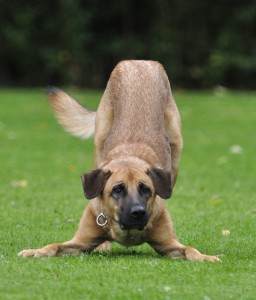 One of the most common misconceptions when it comes to artificial turf is that dogs won't like the smell, feel and look of the artificial grass. However, the truth is that dogs find it enjoyable and play on it just like they would on real grass.
Also, consider these benefits:
No big muddy footprints in the living room
Burying bones in your flower garden will be a thing of the past
Enjoy a green lawn without large brown patches
Fewer pests & parasites like fleas, mosquitos & ticks that plaque our pets in the summer months.
No need to worry about using fertilizer or weed killer where the dogs like to play.
While there are many different styles of artificial grass available on the market today, there is a big difference in the quality offered by various manufacturers. The choice of artificial turf also depends on its use. For instance, artificial turf installed in a dog play area requires special characteristics that may not be important for landscaping turf.
Choosing the Right Artificial Grass for Dogs
There are a number of companies selling a wide variety of artificial turf for pets. Some companies try to sell their standard turf as special turf for dogs and therefore, you need to do your homework before clicking that buy button.
Here is a list of some of the most important factors that you need to look at while choosing the best artificial grass for dogs.
1. Drainage.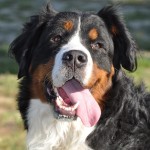 One of the most important factors that affect the comfort of dogs on synthetic grass is drainage. Proper drainage ensures that the surface stays clean irrespective of the number of times your dog pees on it. Therefore, you need to take a careful look at the drainage before choosing one.
Discuss the size of your dog with your installer. Having two large Bernese Mountain Dogs is very different than one small Yorkie. The type and preparation of the base will be selected based on the type and expected activity of your pets.
2. Durability.
Another important factor is the ability of the grass blades to withstand the abuse that will be dished out by your dogs. So, you need to choose a manufacturer that makes extremely durable synthetic grass that is almost impossible to tear for your dogs. This is especially important if you have very active dogs.
3. Odor Control.
The synthetic turf also needs to have antimicrobial agents in the yarn to minimize the odor produced by the bacteria. These antimicrobial agents help by killing the bacteria responsible for producing the odors.
While the maintenance of the lawn is greatly reduced, you will still need to pick up after your dog on a regular basis. The turf will also need to be cleaned to keep it odor-free. Most installers will recommend a suitable product for your selected turf. Eco-friendly "green cleaners" can be used to wash the turf or even a white vinegar solution works well to cut down on any residual odor.
4. Quality Installation & Materials.
It is important to choose the right company to ensure that your new lawn is made from high-grade material and is professionally installed. The edges and joined pieces need to be secure to prevent any slippage. Many hypoallergenic products are becoming available, so be sure to ask.
You also need to confirm the type of infill used is non-toxic and safe for dogs. Recycled rubber tires are used as infill in some applications, but are not recommended for pet areas. Instead, select infill that is created from naturally occurring materials.
5. Company Reputation.
Choose a company that has experienced and trained installation experts with a number of years of experience in installing synthetic turf. This will guarantee that the installation is done correctly the first time as it affects the longevity of your synthetic turf.
Do not forget to check the existing installations of a company to find out about the quality of the work done by the company. This will also give you an idea of how your finished lawn will look. Many experts in the industry do not recommend going with newcomers.
Due to the huge popularity of synthetic grass, a number of people have jumped into this business without proper training and experience. However, they try to cut corners by selling low-quality stuff and shut shop in a short period of time. When they go out of business, they won't be able to honor the warranty and you may need to get the lawn installed again. Therefore, it is important that you choose a company that has been in business for a number of years and will be able to honor the warranty in cases of defects.
In Summary
Installing a pet-friendly artificial turf is a great option for many dog owners, especially in an area where a healthy lawn is difficult to maintain. In fact, many doggie daycare facilities and kennels have made the switch to artificial grass in their own yards.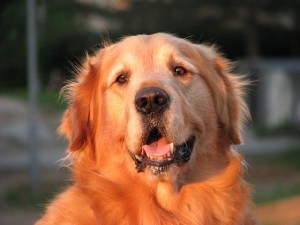 When selecting an installation company or product, just beware of choosing a company on the basis of overall cost alone.
The higher quality products are going to cost a bit more but these last much longer and will require less maintenance in the long run. And less maintenance for you means more playtime for Fido!