There are a number of factors that will affect the overall cost of artificial turf. The main factors that determine the final cost include materials, labor, and equipment rental fees. There are many different styles of synthetic grass available on the market from putting greens to pet turfs to landscaping turf, each with its own varying cost.
If you are looking for a quick estimate, insiders in the industry estimate that the total artificial turf installation cost typically ranges from $6-$20 per square foot depending on the materials and installers chosen for the project. An average price of $12.50 per square foot can be used as a general ballpark estimate.
Here are some of the materials which may impact your cost.
Artificial grass. The medium to high-grade material sells for two to three dollars per square foot. It is important that you choose the best available artificial turf within your budget. After all, you expect it to last for a long time and lower quality material will quickly lose its sheen.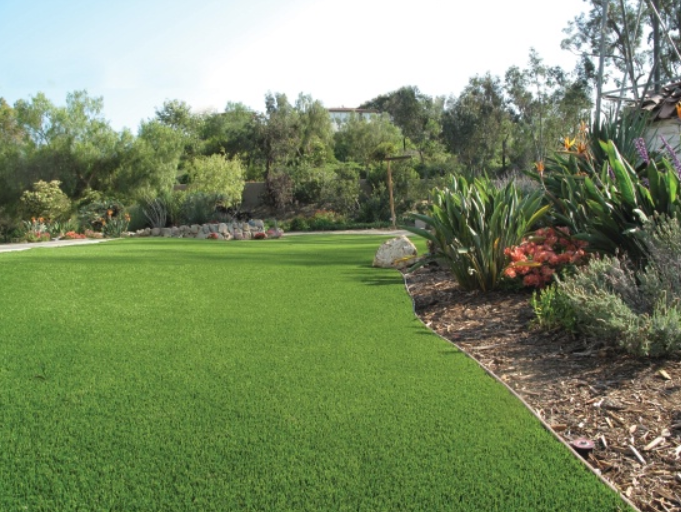 You also need to account for the waste factor while calculating the cost of the total material needed for the project. It is estimated that there is around 10 to 20% wastage on these projects. However, the waste percentage may be higher if you have an irregularly shaped yard. For instance, a rectangular yard will generate less waste as compared to a pie-shaped yard. The artificial turf is usually available in 15 feet wide rolls. Keep it in mind to calculate the waste as per the shape of your yard.
Binder Board. In addition to the artificial turf, you will also need to pay for the binder board that is also known as poly board. A good quality 20 feet long board currently sells for around $20. While there are cheaper options available in the market, it is important to choose a high-quality board that will stand the test of time.
Labor & Installation.  Another significant factor that affects the overall artificial turf installation cost is labor. There are a number of installers at various price points but the major difference between installers is their experience. For instance, there are installers with over 15 years of experience whereas you will also find installation companies with a total experience of fewer than 12 months.
While the installers with more experience are definitely going to cost a bit more than others, the extra cost is usually worth it. You can also install it yourself if you have the experience but it is generally recommended to hire the services of professionals to ensure that the installation is done right the first time. For estimation purposes, a labor cost of $2.50/square foot is a good ballpark figure.
Additional Materials. While not a significant factor, here are the other items that will need to be purchased.
Weed barrier fabric
Nails
Staples
Infill
Binder board
Turf deodorizer
DIY vs Professional Install
Installing your own turf is a great way to save money. But before you head on over to the home improvement store, ask yourself these 2 questions.
1. Do you have the resources to do it yourself?
For this type of project, you will need a vehicle to transport the artificial grass, base material, and infill. This is quite an undertaking if you don't have a good-sized pickup truck. If you don't have a way to transport the material to your residence, another option is to have it delivered.
Another consideration is the equipment required to do the job. You will need a sod cutter, wheel barrel, a compressor (this can be done manually over time if needed), a utility knife or box cutter, a level, and a seed spreader for the infill. If you maintain a lawn in your current home – you may have most of these items on hand.
Our guide on installing artificial turf should give you a good overview of the process.
2. Do you have the time to work on the project?
Most DIY projects require a certain amount of time to complete. For a small project like a putting green, it's possible to do the work in a day. But for most small to medium-sized jobs, it is likely to take a few weekends to fully complete the work as you will want to let the ground settle in between each major step.
Of course, the size of the area you are planning to renovate is for many the deciding factor on whether to hire an installer or do it yourself. The bigger jobs are generally best left to the professionals unless you are fairly skilled in landscaping work.
Is it Worth the Cost?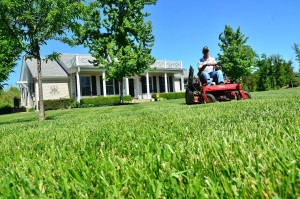 Installing artificial grass in your yard is an investment for sure, but it is one that becomes more cost-efficient over time. Many landscapers agree that over a period of 20 years, you will pay up to 3 times more to maintain a natural lawn.
So while it costs a bit more upfront, if you plan on staying in your home for a long time, it is well worth it. Not to mention all the time you will gain since you will no longer have to spend your summer weekends on yard maintenance. For some that extra time spent with loved ones is more than worth it.